Generallax 2 WordPress Theme by Shane Zentz
Check out some Wordpress Themes by Shane Zentz on this page. Feel free to use any of these themes free of charge, but there is no guarantee or warranty of any kind included with any of them.
---
Generallax 2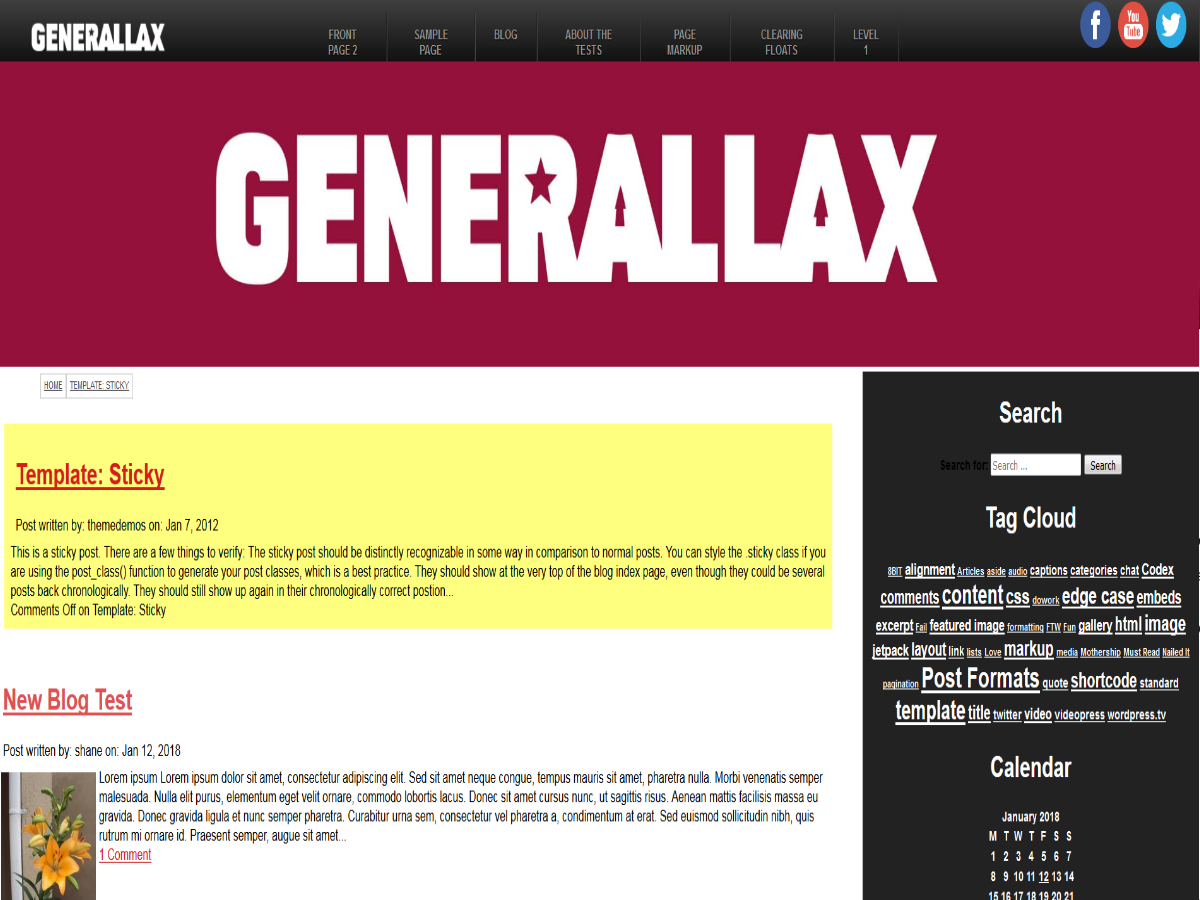 The wordpress theme port of Generallax 2 is very nearly complete, It's currently just missing a few polishing touches, such as adding text imputs to allow the user to input social media urls for the menu icons and a few other minor things. However, at this point it is pretty much finished, so I'll call this a beta release. There is going to be two different versions, the only difference between them will be the included lightbox scripts, one comes with lightbox evolution and the other comes with lightbox 2. I hope to release the version with lightbox 2 to the wordpress theme repository, and will update this page when that happens.

So, I think that this is the best wordpress theme that I have created to date. The best part is the automatic gallery creation function that I added to it, so no need for any heavy plugins (such as nexgen) to create lightbox gallerys. Photo gallerys can be created with the simple click of a button, it's as simple as adding an image using wordpress' media manager. This theme includes menu support, two sidebar widget areas, four footer widget areas, custom support including featured images, custom logos, custom header, custom background colors and images, and more. I have tested the theme using wordpress' theme unit test data and their theme test plugin, and it has passed all of these tests.

Here is an example of how it looks out of the box with wordpress' theme unit test data ->Generallax 2 WordPress Theme, and here is the zip file of the beta release -> Generallax 2 WordPress Theme Beta Release Zip File
Beta Version of Generallax 2 Wordpress Theme....
---